Hello everyone,
I'd like to disclaim a thing or two before I proceed-- I do not intend this to be 'spam' or whatever. And if you're going to convince yourself that it is-- then you can go crap your pants.
Anyhow, I've created a nice little Yahoo Group called Adopt-A-Best-Friend,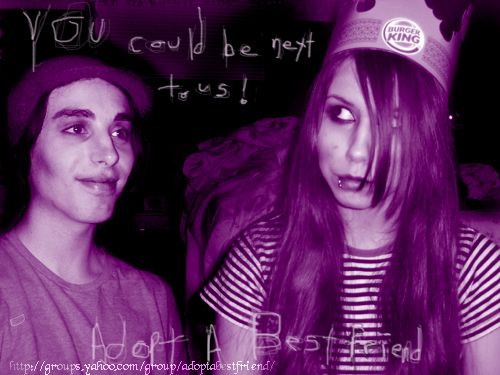 The basic premise of the group is that
we're all best friends!!!
That is not to say that we all knew eachother before joining; when you join, you are thereby the best friend of everyone in the group. Sound special? You bet it is.
I just thought at that least
someone
in this group would perhaps/possibly/maybe like to join, or at least go and see what it's like?
*shrugs*
http://groups.yahoo.com/group/adoptabestfriend/